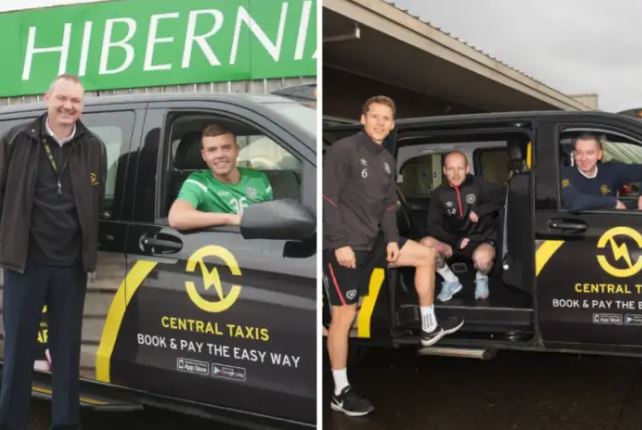 A fleet of Central Taxis drivers again gave up time with their families to help spread festive cheer to hundreds of vulnerable or isolated people across the Capital.
The drivers took time out of their celebrations to ferry around 300 folk being treated to a slap-up dinner by Hearts and Hibs, to and from Tynecastle and Easter Road on Christmas Day.
The event was part of the Edinburgh Cheer campaign which runs through the festive season with Hibs, Hearts, NHS Lothian, Network Rail, Tesco and the Scottish Government once again aiming to make the city and the Lothians the Capital of Kindness.
Central Taxis Chairman Tony Kenmuir said it was a "no brainer" to get involved with the event for the second year running:
"We have nearly 1100 taxi drivers in the company and around two thirds of them will be working on Christmas Day. We decided to get involved last year because it is such a great idea and we were delighted to get behind it. We didn't need to think about it. We'll be making a couple of hundred journeys and it's fantastic that the drivers have got behind this.
We all have families and friends and do what everyone else does on Christmas Day but causes such as this really capture the imagination. Some drivers will be out all day but others will be coming out especially for these jobs which is fantastic.
Christmas is a time of year when those living in isolation feel it more sharply. If we can help some people feel part of something and get into the festive spirit then that can only be a good thing."
Read more at: https://tinyurl.com/y9dt9f4z