TAXICARD SERVICE
The City of Edinburgh Council is pleased to be working exclusively in partnership with Central Taxis, Edinburgh's largest taxi company, to deliver the important Taxicard service.
Central Taxis offer a full range of vehicles to Taxicard users with wheelchair accessible five and six seater taxis as well as a new fleet of electric saloon vehicles to meet all mobility requirements.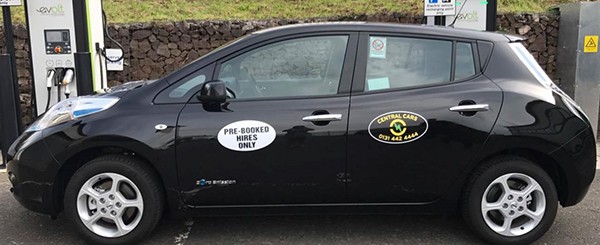 The Taxicard service will continue to be managed by the Council to ensure that the needs of all users are met and a dedicated team will manage the scheme.
Central Taxis drivers and dispatch teams are experienced in providing a service to Taxicard users. Central Taxis will meet all your journey requirements and using one service provider will ensure that everyone will benefit from the same high levels of service, standards and expertise.
In addition our drivers all complete modules in, Wheelchair Access and Disability Awareness, First Aid Assistance and Customer Care.
To ensure that we are easily recognised by our customers, for their security and convenience, all our drivers wear Central Taxis branded uniforms and City of Edinburgh License.
Our Booking Facilities
Our Contact Centre operates 24/7 and 365 days a year

Customers are able to book via phone or they can also book online

Our mobile booking app is available for iPhone and Android devices
Payment Methods
All our vehicles are equipped with Chip and Pin machines and we accept all major credit and debit cards

We also accept Apple Pay and contactless payments

All our account customers will benefit from our invoicing facility