DISABLED PASSENGERS
At Central Taxis we are proud that all 465 our vehicles are wheelchair accessible. Our taxi drivers, too, are externally trained and assessed by Council-approved assessors to ensure they are able to provide the best possible taxi service for disabled people.
All drivers, as part of their licencing condition, must complete a course in:
• Wheelchair Access and Disability Awareness
This ensures our taxi drivers are qualified to assist with wheelchair access and will ensure that wheelchairs are properly and safely secured before setting off on a journey, assisting passengers to disembark at the other end too.
Our drivers are also trained to help people with moderate walking difficulties, as well as those with impaired vision or hearing.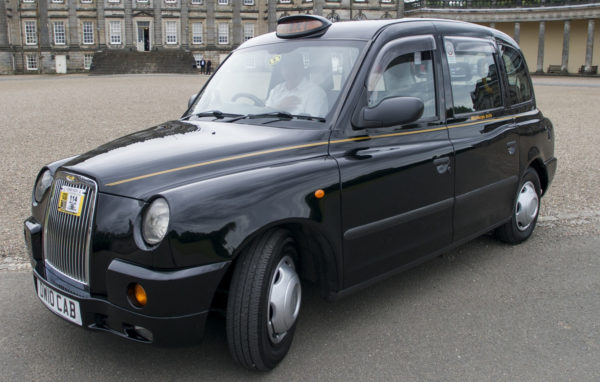 ACCESSIBLE TAXIS
All our taxis are wheelchair accessible vehicles capable of accommodating passengers with a range of special needs. Wheelchair ramps are fitted as standard in our taxis, folding down for use and providing a dignified entry for wheelchair users. All vehicles are also fitted with a Low-Step which can be lowered to assist those with restricted mobility.
Whilst all vehicles are accessible, wheelchairs come in many shapes and sizes and some passengers, for example, require larger vehicles or solid (as opposed to two-piece) ramps. For that reason we would always recommend you call our booking centre to advise any particular requirements which helps us ensure we send the right type of vehicle.
Each driver must make a safety assessment when collecting the passenger to ensure that he can execute a safe and comfortable entrance and egress from the vehicle for the passenger.
Once inside the taxi, with the assist ance of the trained taxi driver, wheelchair restraint straps ensure that the chair is held firmly in place throughout the journey.
Movement inside the passenger compartment is made easier thanks to easy-grip grab handles which are highlighted.
Our Booking Facilities
Our Contact Centre operates 24/7 and 365 days a year

Customers are able to book via phone or they can also book online

Our mobile booking app is available for iPhone and Android devices
Payment Methods
All our vehicles are equipped with Chip and Pin machines and we accept all major credit and debit cards

We also accept Apple Pay and contactless payments

All our account customers will benefit from our invoicing facility