TAXI ADVERTISING EDINBURGH
Central Taxis is proud to announce that we are now offering taxi advertising to businesses. With our extensive fleet and trusted reputation, advertising with Central Taxis is an effective way to get your message seen by thousands of potential customers across Edinburgh.
By working with us directly we can ensure your advertising campaign is tailored to your specific needs and budget.  Contact Central Taxi today to learn more about how we can help boost your business through taxi advertising.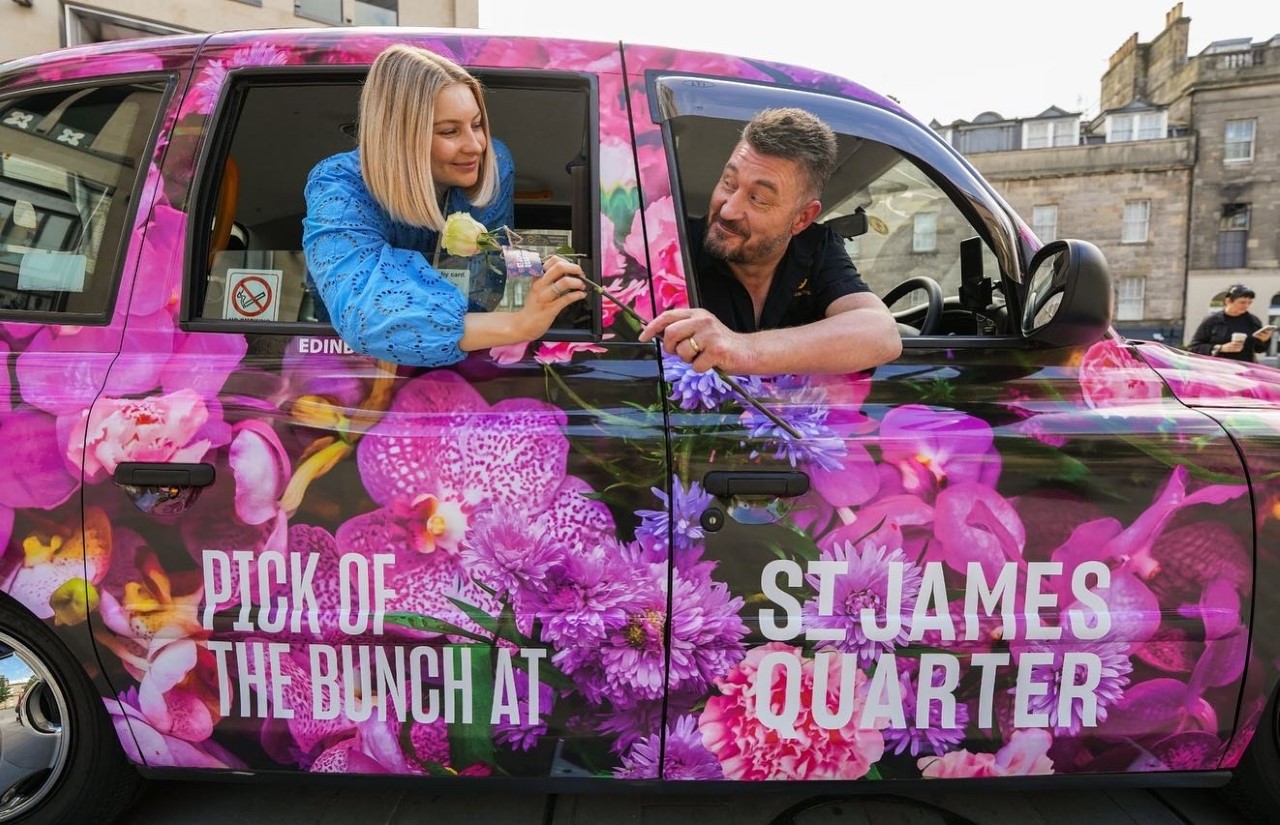 Advertising is an essential part of creating brand awareness, and taxi advertising offers a unique medium to achieve this goal. A well-designed taxi ad can captivate passengers and influence their purchasing decisions, leaving a lasting impression.
Vehicle allocation is another significant factor in taxi advertising, ensuring maximum reach to ensure your ad is seen in high-traffic areas and visible to a diverse audience.
Brand activation plays a crucial role in forming positive brand associations by encouraging customer engagement and interaction and this is something we have been able to demonstrate with the St James Quarter Fleurs De Villes and Edinburgh Style campaigns.
View this post on Instagram
By working with our in-house taxi advertising department, businesses can rely on a team of experts to handle every aspect of their campaign, from creative designs to strategic placement.
Overall, taxi advertising is an effective and efficient way to promote any business or brand in a highly competitive market.