OUR ENVIRONMENT
We are very proud that in 2009 Central Taxis became the UK's first CarbonNeutral® black taxi company and we have worked to retain accreditation ever since.
We offset the emissions from every journey through the purchase of carbon credits and investing in sustainability projects.
CarbonNeutral® accreditation is available to businesses which have reduced emissions to net zero in accordance with The Carbon Neutral Protocol which ensures that a business's claims of carbon neutrality are clear, credible and transparent.
We have partnered with the CarbonNeutral® Company, a world leading provider of carbon reduction solutions, to reduce our emissions to zero. We have measured and will continue to measure our carbon footprint, covering emissions from the following:
Energy consumption
Customer travel
Business travel
Company owned vehicles
Staff commuting
Third party deliveries
Waste disposal
CARBON FOOTPRINT
Our customers can rest assured that their carbon footprint is zero when booking their taxis.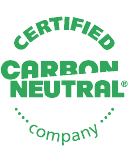 REDUCED EMISSIONS
Our sophisticated dispatch system reduces emissions by ensuring that cars are not dragged unnecessary distances to make a pick-up and you can rest assured that when you order your taxi only the closest available vehicle is dispatched to you.
FUEL CONSUMPTION
Central Taxis drivers are encouraged to undertake Fuel Good driver training which teaches methods by which drivers can save up to 15% of fuel annually.
WASTE
At our business location we have implemented a company-wide environmental, energy and waste policy which is strictly adhered to.
Operating a business in which our day-to-day activities have an immediate effect on the environment, we are committed to reducing our impact and continually improving our environmental performance. We are dedicated to sourcing ways in which to make our business greener and are committed to reducing the emissions from our vehicles wherever possible. All of our emissions are closely monitored and offset through two sustainability projects.
OUR GLOBAL IMPACT
UGANDA
The first is a reforestation and community development project in the Rukungiri district of Uganda. This project aids the community by providing training and development, reforestation and supports the re-introduction of community agri-business.
GUATEMALA
Our second project is water purification and cook-stove provision in Guatemala. Water-borne disease has been identified as a priority in Guatemala given the high incidence of diarrhoeal disease and chronic malnutrition. This project distributes water filters and stoves that enable access to clean water and improve cooking conditions by increasing fuel efficiency and reducing harmful indoor pollution, which also alleviates the pressure on national forests compared to traditional cooking methods. 35% of the Guatemala's rural population drink water before it has received any treatment while 39% boil their water.
In 2009 The World Health Organization estimated that every year in Guatemala 1,200 children under five die of pneumonia and 300 adults die prematurely of chronic disorders resulting from traditional solid fuel-use fires. By making affordable water filters and improved cook-stoves available, the project aims to reduce the costs of fuel plus the incidences of respiratory and water-borne disease.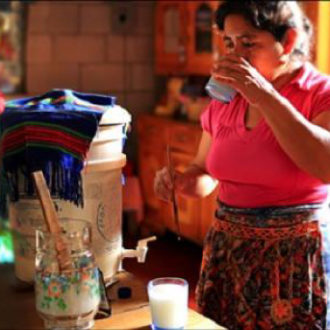 When you choose to travel in a Central Taxi you are reducing your impact on the environment at home and abroad. By making an educated choice you enable global renewable energy usage and conservation projects that rely desperately on initiatives like our Carbon Neutral offsetting to carry on the good work they are doing worldwide.
You can find out about this project and more at www.carbonneutral.com

Service Industry Bronze Winner
Scottish Green Apple Awards 2012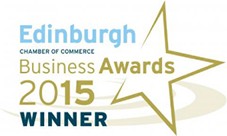 Sustainable Development
Company Winner
Edinburgh Chamber of Commerce Awards 2015