OUR VEHICLES
EDINBURGH'S BIGGEST TAXI FLEET
Comprising 465 wheelchair accessible vehicles, our fleet is made up of 5 and 6-seater hackney taxis, comprised of: LTC TX, Mercedes and Peugeot vehicles:

  LTC TX Taxis
Just over 50% of our vehicles are LTC TX taxis. The TX is commonly referred to as a "London Hackney Cab". It is wheelchair accessible and has capacity for up to 5 passengers. It's traditional style is popular with tourists and visitors to Edinburgh.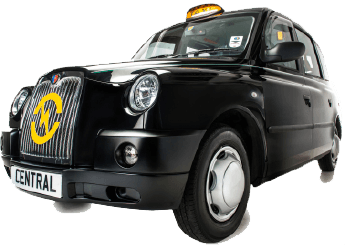 Mercedes
Mercedes taxis are larger wheelchair accessible passenger vehicles with space for up to 6 passengers and increased luggage capacity. Mercedes M8, Vito and Viano taxis make up approximately 30% of our entire fleet.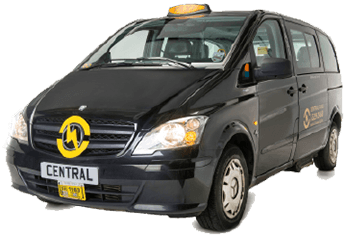 Peugeot E7
Our wheelchair accessible Peugeot E7 vehicles can seat up to 6 passengers with capacity for luggage. This type of vehicle makes up just under 20% of our entire fleet.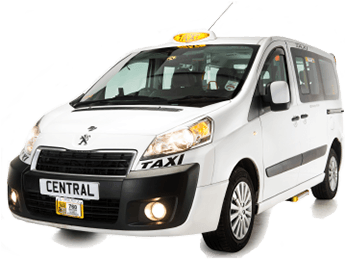 All Central Taxis are fitted with a security partition giving privacy and an additional element of safety to both the driver and passenger.
Edinburgh's youngest fleet
Over 80% of Central Taxis' vehicles are less than five years old, making our service more reliable as the vehicles are less exposed to risk of breakdown.
How to identify a Central Taxi
Each vehicle in our fleet has uniform signage. Identifying yellow call-sign numbers are affixed to front and rear windscreens. These are preceded by a 'P' and 2-3 digit call-sign, alongside the company logo.